Overview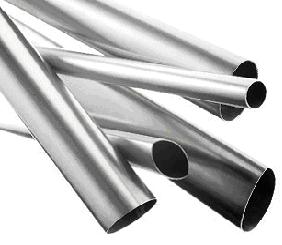 For all engineered products reliability and Material performance is the key factor. For robust material performance, selection of proper materials is essential. Thus knowledge about the critical material properties related to a specific environment is vital. Materials shall be selected on the basis of cost, availability, how easily it can be fabricated, corrosion resistance, life expectancy of the product & maintenance. Proper selection of materials and design are most effective in cutting the cost of corrosion and achieving low cost reliability as corrosion can be designed out of the system. By having prior knowledge on selection of materials, one can easily induce quality at the design stage, rather than to repair or replace failed equipment or components in service. Qualimations has experienced metallurgists who could provide support in correct selection of material for your products. This ensures reduced risk of failure. Qualimations supports in review and approval of the proper materials. This helps to put the right material in the right place in the right method. The following aspects shall be covered in the training/Review/approval.
Qualimations Support on Material Selection
How to select the correct metals: Procedure
Selection of materials for various applications
Material Classification and specifications
Environmental effects on metals
Review of project document related to material selection
NDT Certification
In order to perform even the most basic non-destructive test, a technical lead must be trained, and in many cases, certified to standards like that of ASNT. "It's extremely important to be certified. This is the way that any organisation can be assured that their technical personnel have experience in specific methods and techniques."ASNT's core certification program is the best suited to do so. In the last couple of years, Qualimation has offered Certification program... Read More
NDT Training
The candidate would have "hands-on" knowledge for each method they will be learning by using actual equipment and materials with "real-world" specimens.In-depth technical and practical knowledge of the method being taught and presented in such a way that the students not only learn the subject processCertification, that leaves them to open all NDT and Quality jobs.Training material - course manuals, handouts, text and reference books that serve as reference material all through their career... Read More
CONTACT US FOR
Training, Examination, Auditing, Consulting on Quality Analysis
Material Selection and support
Engineering Evaluation of metals
Written practice, Procedure development & Technical reporting.
Third party client representation.
Interpretation of codes/ specifications/ standards.
Safety Training related to metallurgy
Online Certification and consultation for all failure analysis
Metallography and its inferences
Consultancy Services - Remaining Life Assessment
Material Replication
Replication is used as a tool for evaluating micro structures and other surface features in lieu of laboratory evaluations. Observations are made in the field and can also be made in a laboratory after the samples are transported. For field application, a portable magnification microscope is used to observe prepared metal surfaces and the quality of the replica... Read More
Testimonials
The course is very excellent and content is good, the practical and case studies is very good. The time of delivery / Handson.

S.Sathish, Asst Prof, Sri Ramakrishna Engineering College
I have improved my knowledge in this course. Lot of awareness about controlling the defect. This is very useful for my career and improves the Quality level in the organisation.

K.Vinoth Kumar, Quality Engineer, APEX Bright Bars, Coimbatore
The course is very good and useful to me. I got lot of ideas from your teaching, your way of training is simple and superb.

S.Meiyazagan, MBA, ANNA University
Very useful and clear,

V.Bharathi, MBA, Anna University
The course is good and learned a lot in this session. At a design level plan to use this for product development in developing a defect free product and with minimum cost.

Elavarasan. S. R&D , KNR Company
Excellent!!!, I have clearly understood how to approach the DPMO and PPM options. The X bar chart and its actual importance is very clear now.

N. Vijaya Kumar, Production Incharge, Viking Industries
It was a very interactive session, lots of practical application for service and production sectors.

Sumesh, Research Scholar, Anna University
This course is useful for academic and industry. The way of explanation with practical solution is very easy to understand. No matter what business you are doing 6 sigma is critical.

Dr.P.Sivaprakash, Associate Professor, ASL Pauls college of Engineering and Tech
The course is very useful for management graduates, i already know TQM, still felt the application of 6sigma is deep and useful.

Umaashankar.V, MBA Student, Anna University
The course is well planned out and effectively handled, covered basics and all credentials needed for Six Sigma. I was able to understand the concepts well, the examples quoted gave a real time picture for understanding.

K.Karthikeyan, Assistant Professor, K.V. Institute of Management and Information Studies
Six Sigma Black Belt Course at Chennai